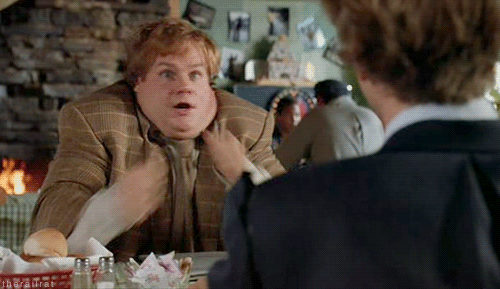 Tell me more, I'm Exited, Tell me more!!!
Don't we all want to understand the behavior of our potential customer? Wouldn't we want to know his or her buying protocol before they purchase? Wouldn't we love to know what is the trigger that makes the sale?
Since Email is still and probably will be for some time, the most powerful way to reach our customer base, doesn't it make sense to understand how to use this medium to its fullest potential?
Late last week Michael Essany and his team of researchers reached out with results from a new survey of 1,000 U.S. internet users on email behavior.
The report uncovered a number of interesting findings worth noting for email marketers and digital advertisers everywhere.
Among the interesting discoveries:
Email users depend on mobile email. 70% of email users check email on their mobile device.
Mobile users have multiple accounts. 42% of people who check email on mobile devices have 2 accounts. 22% have more than 3 accounts, and 8% have more than 4 email accounts.
Android wins out for mobile email users. For the 72% of people who check email on mobile devices, 48% use Android as their main mobile platform. 38% use iOS.
Mobile platform varies by age. For mobile email users 19 years old and younger, 49% use iOS and 44% use Android. But for those age 35-44, 28% use iOS and 57% use Android.
Mobile users want to be notified instantly. 67% of email users want to know about new messages the moment they hit their mobile Inbox, so they turn on push notifications.
To learn more, check out the info graphic shared below.
Increase your Optin Using this Powerful Tool
This is insane, these two guys increased their mailing list opt-in rate by over 304% over night with one simple WordPress plugin and now their letting you and I get our hands on it.
You probably heard this before, The Money Is In The List!
Picture Redirect:
Powerful Analytics Tool:
Clicky Clack don't look back - These analytics will blow you away: A must see click on the banner below.


Autoresponder:

Click here
to get your free one month free trial to one of the most responsive auto responders on the market to-date offering analytics, capture page templates and free subdomains, captivating and easy to use email templates with mobile templates that fit almost any smartphone.

Hosting:


Ezine Advertising At its Best:
"Unleash the Power of Ezines To
Increase Sales!"
Ezines reach millions of targeted online customers.Use it to supercharge your online marketing!
Click here

to get access to one of the best if not the best Ezine directories in targeted marketing. This long standing and very reputable Ezine directory offers a full array of targeted specialities and genres for you to advertise to readers who are looking for what you have to offer. Solo ads, sponsor ads and classified ads are sold to high readership Ezines waiting to hear your offer.
Bonus:
100 Websites You Should Know and Use (Updated Copy)